Subaru Aftermarket Headunit installation kit (fits Non-Navigation vehicles only)
Item Number: 4201
If you have any additional questions/concerns/feedback, shoot us a message! We are happy to help.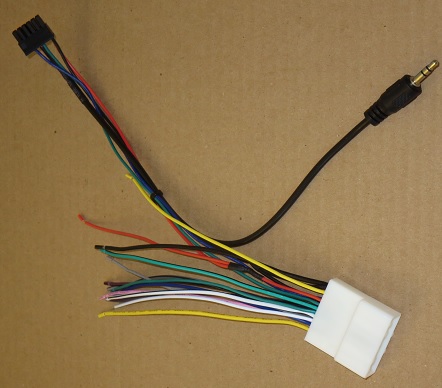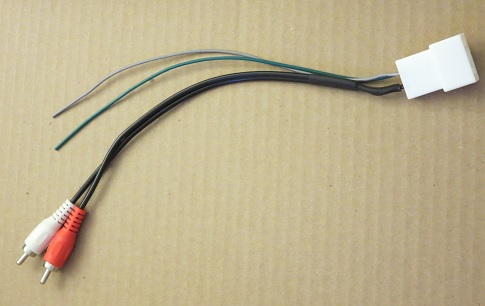 Description:
This is a set of harnesses that connects to the 20-pin and 16-pin connectors on your vehicle's factory wiring harness and provides wire connections for an aftermarket headunit. It will provide the necessary electrical connections to install an aftermarket headunit into most newer non-navigation Subaru vehicles without splicing wires or cutting the factory harness. This harness does not fit 2016 vehicles and will not fit vehicles with OEM navigation. Please contact us for information regarding these installations.
Depending on your model of vehicle, you may not have the VSS or Reverse signals in your vehicle's headunit wiring harness(Reverse is not needed if you do not intend to connect a backup camera connected to the navigation unit).
What functionality is retained?
-Speaker/OEM Amplifier connections
-Auxiliary Audio connections (USB is a separate harness...See below)
-Steering Wheel Switches (Harness includes connector for AXXESS ASWC-1)
-Vehicle speed signal (VSS)

**VSS, Reverse(Not needed unless the backup camera will be connected to the navigation unit), and E-brake signals will be provided via this harness. In some cases, these signals are not available on your vehicle's radio wiring harness. If this is the case, these connections should not be wired**
OEM Backup Camera retention
Retaining the backup camera requires a special harness depending on your OEM configuration.
OEM Backup camera that displays in the MFD (Multi-Function Display)
If your OEM camera displays on the multi-function display, it will work as it currently does with no modification. If you intend to relocate the camera feed to an aftermarket headunit, you will need our Backup Camera Relocation harness. This harness is available here.
OEM Backup camera that displays on the non-nav headunit
THIS HARNESS WILL ONLY FIT NON-NAV VEHICLES where the backup camera displays on the OEM headunit. If you are unsure of the compatibility with your vehicle, please ask. This harness will fit units like the one shown here.
Cost: $41
Lead Time: 1 week
Installation
It is recommended that you verify fitment of the AutoHarnessHouse harnesses to the factory wiring prior to making any other electrical connections.
The wiring color code for the larger 20-pin harness/connector is as follows:
Red - 12V Ignition/ACC
Yellow - 12V Battery/Memory
Orange - Dash Light Illumination
Black - Ground
Blue - Antenna/Amp turn-on
Gray - Right Front +
Gray/Black - Right Front -
White - Left Front +
White/Black - Left Front -
Violet - Right Rear +
Violet/Black - Right Rear -
Green - Left Rear +
Green/Black - Left Rear -
Pink - Vehicle Speed Signal
12-pin connector - Connection for AXXESS ASWC-1 UNIVERSAL INTERFACE (ASWC-1 Not included)
The wiring color code for the smaller 16-pin harness/connector is as follows:
Gray - Reverse signal
Green - E-brake signal
Red RCA - Right Auxiliary audio input
White RCA - Left Auxiliary audio input
***Harman Kardon vehicles will include an additional wire. This wire is a +12V power connection for the stock Harman Kardon amplifier. It must be connected to the blue Amp turn-on wire on the 20-pin connector.***
"Check Audio System" notice on the MFD
Your new headunit can't communicate with the MFD. The MFD may display a "Check Audio System" notice when the transplant harness is installed because this communication link is no longer available. You can get rid of this message by pulling the negative battery terminal and waiting 10 or 15 minutes. Upon reconnection, the MFD should be reset and the message should not display.
Parts:
Here are the components that you may need for the install:
-20-pin harness wired with connector for ASWC-1 (Metra 70-7552 with steering wheel switch interface and VSS wire)
-16-pin harness wired with RCA connectors for the auxiliary input connections, E-brake signal wire, and reverse signal wire
-USB adapter to retain functionality of the USB port in the console
Purchase:
Aftermarket Headunit Installation Kit - 20-pin and 16-pin harnesses
(Does not include USB adapter. See listing below.)
Price:$30($32 for Harman Kardon vehicles)


Aftermarket Headunit Installation Kit - USB adapter
Price:$17

OEM Backup Camera retention harness
Will only fit cars where the OEM backup camera DISPLAYS ON THE HEADUNIT (More Info)
Price:$41



(Link to confirmation page)
Please contact us if this form does not fit your needs.
Related Products:
Stock Backup Camera Retrofit Harness (connects Stock Toyota/Subaru/Scion/Lexus backup camera to aftermarket headunit)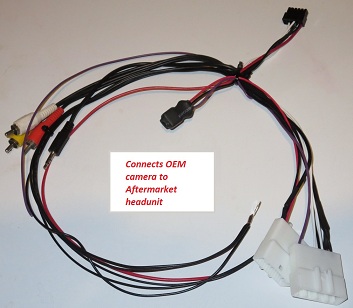 Subaru Fujitsu-Ten Transplant Harness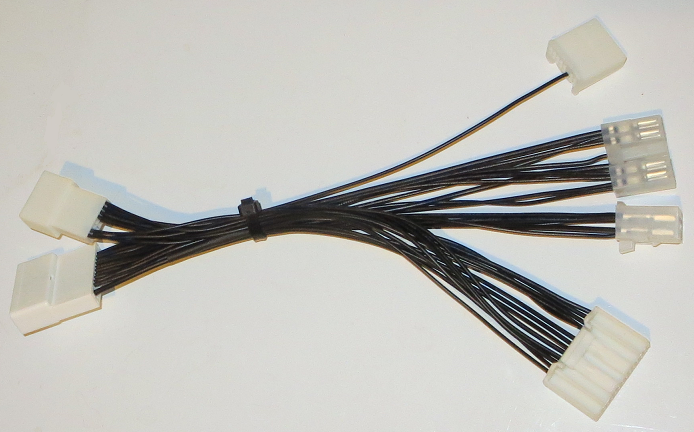 Similar Products:
Scosche TA02B
Metra 70-1761
Metra 70-7552

---
www.autoharnesshouse.com
inquiry@autoharnesshouse.com
Privacy Policy
-
Contact Us
-
Return Policy
---