---
2005-2006 (maybe 2007?) Outback and Legacy OP Connector Adapter
Item Number: 1055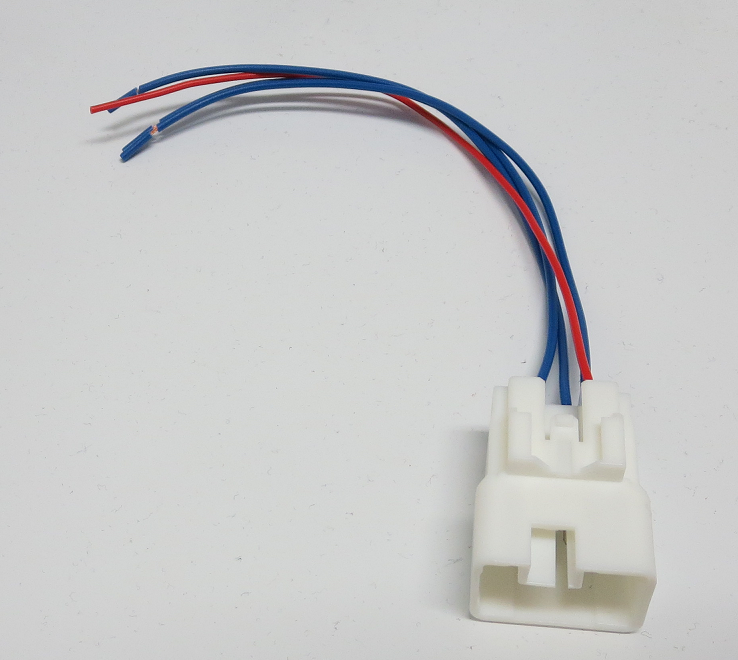 Description:
Some Subaru Outback and Legacy models (usually between model years 2004 and 2006) have an extra troubleshooting connector that is mounted in the dash. This connector can be used if owners want to access the reverse signal, Vehicle Speed Signal, E-brake Signal, Ignition Power, or several other signals. These signals come in handy when installing an aftermarket headunit in your car!
We also have the i88 and 14-pin adapters located on this page, which can be used for installing an aftermarket headunit!
There is not a US based source for the adapter cables that plug in here but we have sourced the connectors and can build these connectors with the signals that you need!
For the 2005 Legacy GT and Outback, the B228 connector, is located to the right of the interior fuse-box. Other models will have the connector in locations behind the glovebox. The pinout for this connector is located in the pictures above. We will ship the adapter with the +12V ignition signal, the Vehicle Speed Signal, E-brake signal, and the reverse signal. If you would like us to include other signals show on the pinout, please let us know! (We can customize as needed)
This Forum page gives more discusson on this connector:
https://www.legacygt.com/topic/47903-the-mythical-2005-op-connector-system
Check it out and let us know if you have questions!
Purchase:
Price: $37
---
www.autoharnesshouse.com
inquiry@autoharnesshouse.com