---
AXTO-TY1 - Toyota Amp Interface w/ SWC 2012-up
Item Number: AXTO-TY1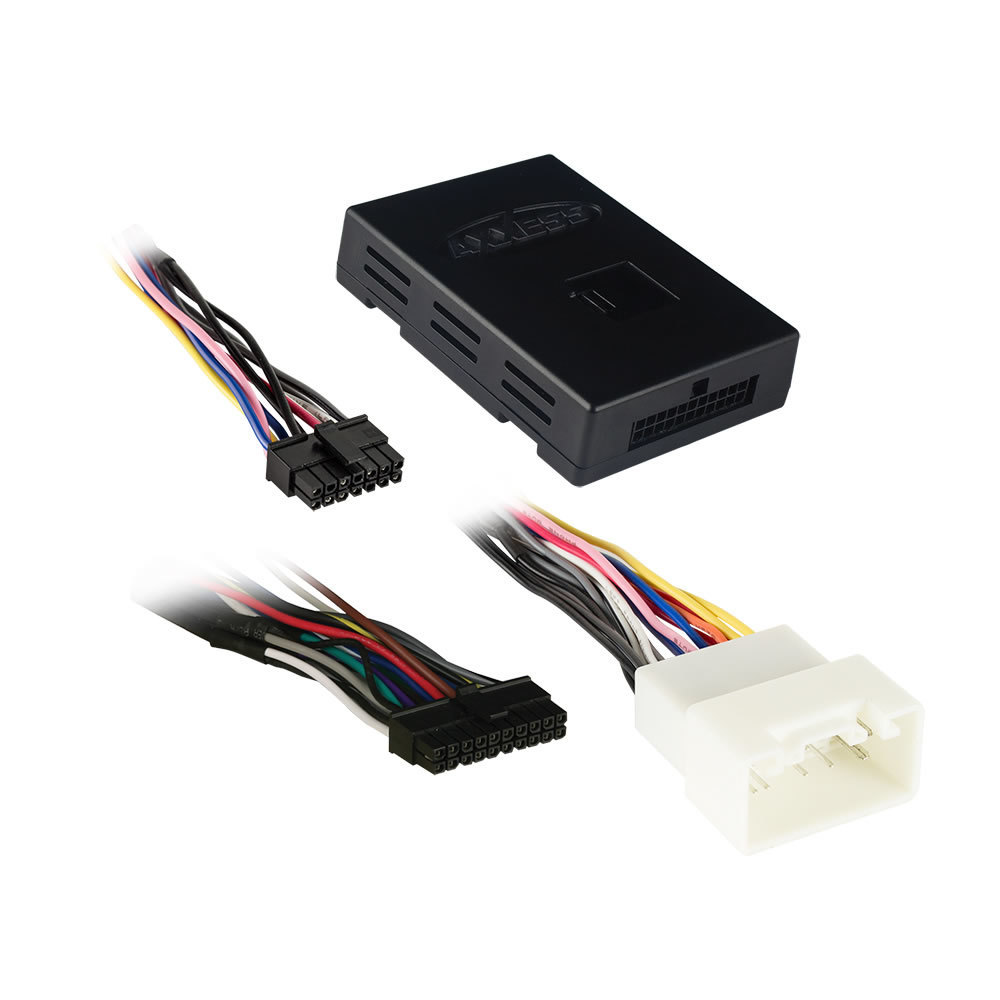 Description:
This adapter connects to Toyota and Lexus Vehicles with the JBL amplification system and will interface with the OEM amplifier when using an aftermarket headunit.
Provides accessory power (12-volt 10-amp)
Retains audio controls on the steering wheel
Designed for JBL amplified models
Micro-B USB updatable
This module comes in handy for scenarios where either:
1) The car does not have steering wheel buttons.
2) The headunit you are installing is an android headunit or a Sony headunit that has the function where the user can setup the steering wheel buttons on-screen.
If you can set up the steering wheel buttons on-screen, then you don't need an AXXESS module to perform this function. We sell the AXDIS-TY1 module, which is identical to this unit but it also has the capability to program in steering wheel buttons. The AXDIS-TY1 should be used for Pioneer and Kenwood units that don't have the steering wheel functions built in!
Vehicle Fitment:
Lexus
ES Series 2007-2012
ES Series (w/ multi disc) 2002-2006
IS Series 2002-2005
RX Series 2004-2008
Toyota
4-Runner 2003-2013
Avalon 2011-2012
(Camry) Solara 2004-2008
Camry (w/o nav) 2012-2013
Camry 2007-2011
Corolla 2003-2011
FJ Cruiser 2011-2014
Highlander 2008-2013
Matrix 2005-2012
Prius 3rd Gen (w/o nav) 2012-2015
Plug-In (PHV) (w/o nav) 2012-2015
Prius 2004-2011
Rav-4 2004-2014.5
Sequoia (w/o nav) 2013
Sequoia 2005-2012
Sienna 2004-2014
Tacoma 2005-2013
Tundra 2006-2013
Tundra (Double Cab) 2004-2005
Venza (w/ SD card based nav) 2013-2014
Venza 2009-2012
Purchase:
Price: $85
---
www.autoharnesshouse.com
inquiry@autoharnesshouse.com