---
USB Adapter for 2015-2022 Subaru Vehicles use a unique USB connector. This adapter will connect to the Subaru USB connection aod retain the single-port USB port in the console.
Item Number: 1601-3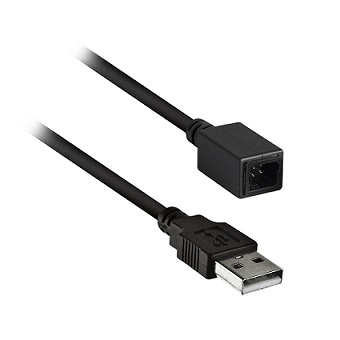 Description:
The USB retention harness will retain the USB port in the console.
Cars with the Dual USB port: Unfortunately, if you have the dual USB port, this adapter is probably not compatible with your new headunit as-is. You can use a USB extension to run the USB port from the back of the new headunit to the glove box (the existing ports would just be used for charging and won't connect to the headunit) or you can buy the USB module from a car with a single USB port and replace your existing port and use a USB retention harness (sold on this page) to retain the USB port in the console. If you plan to do this, the Subaru part number for this module is 86257AL210 or 86257AL010 (either should work).
---
Purchase:
Price: $22
---
www.autoharnesshouse.com
inquiry@autoharnesshouse.com